1st ALNA & ALN WEBINAR – AFRICA'S DEVELOPMENT FUTURE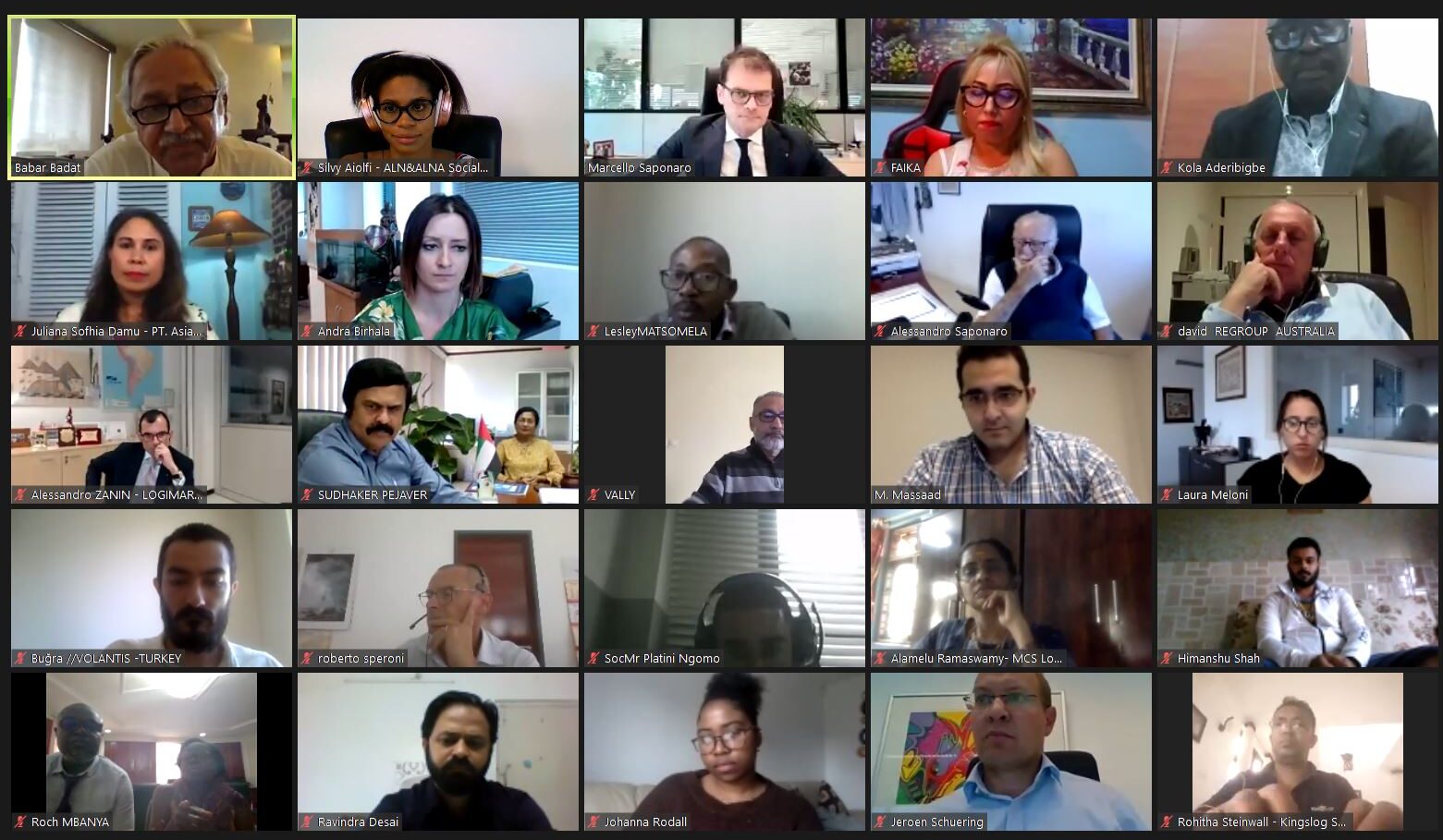 On August 4th, 2020, the first ALNA and ALN combined Webinar was held on Zoom platform.
The question, though, is what comes next.
The pandemic risks triggering the first recession in twenty-five years.
The future of African free agreement.
The new Trade War.
What scenarios can be foreseen for Africa?
KEYNOTE SPEAKERS
Mr. Babar Badat, Past President FIATA, International Federation of freight Forwarders Associations.

Ms. Faika Derouiche, CEO, WMA World Maritime Associations.

Ms. Miatta Efe-Oghene, CEO, Imatrix101 Ltd, Sierra Leone.

Mr. Massimo Zaurrini, Africa e Affari Director (Africa and Business magazine).
Thanks to all Keynote Speakers and to all who attended the webinar!
This is just the first webinar! We are going to ask your cooperation to make more and more of them till our 1st Virtual meeting and after that.
Thanks to everybody!
ALNA TEAM
The webinar flyer is available for download HERE:

[download id="4032″ template="1st webinar flyer"]

.